---
A professionally installed music system is the easiest way to listen to music in any and every room of your home. Infinity Home Technologies specializes in the design and installation whole-home audio systems that will fit your home and your budget.
---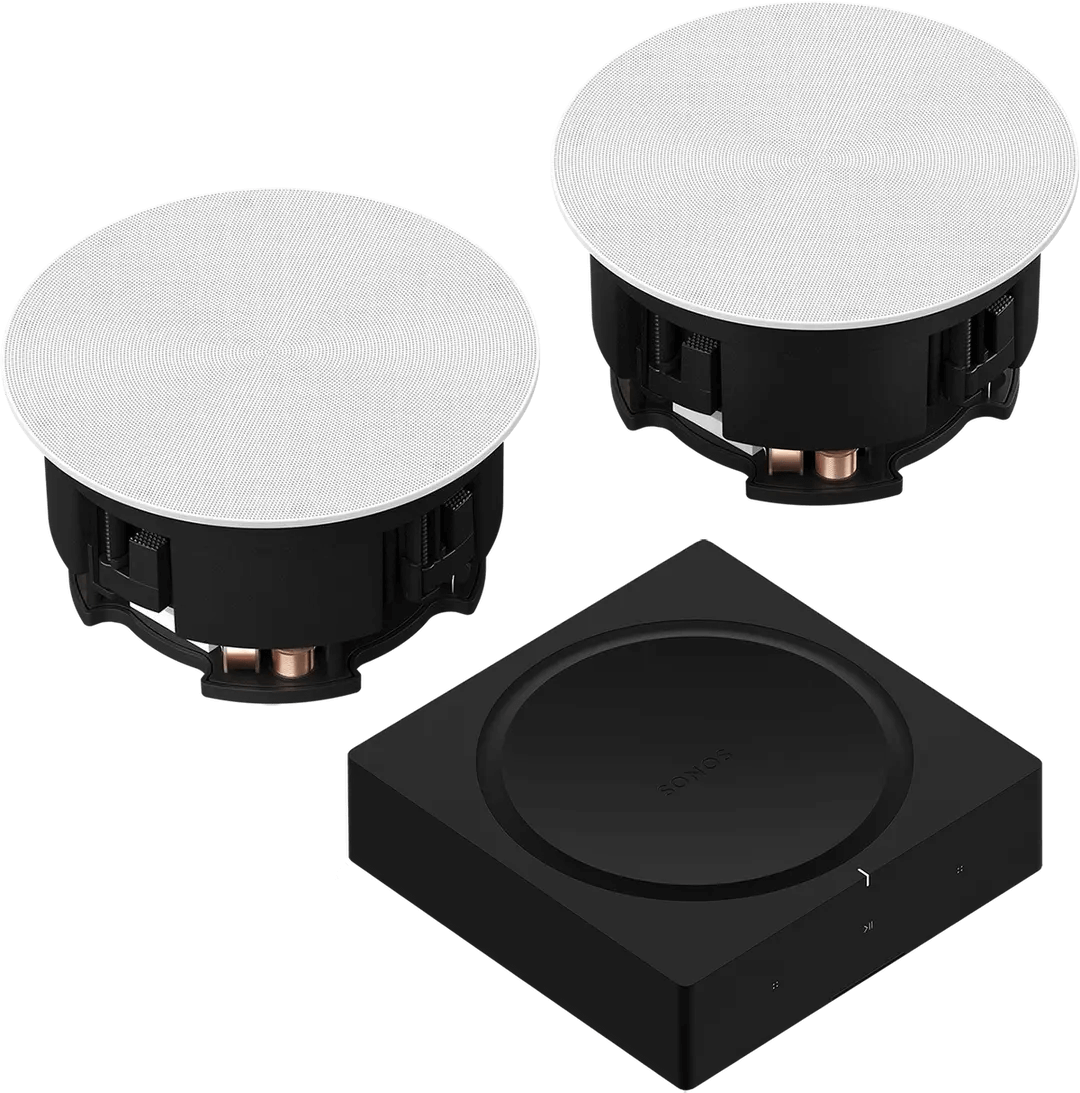 ---
WIRED
&

WIRELESS SPEAKERS
One of the first questions we get asked is...
"Isn't everything wireless these days?"
Believe it or not, the answer isn't quite so simple. The fact of the matter is, it takes a lot of wire to make "wireless" work well in any home. As custom integrators, we want you, the homeowner to have the best user experience possible. Whether you want to control your whole-home audio system with an RF remote control or a mobile device. We know that being able to change the volume or song from an app on your phone is convenient and makes for a great user experience. We also know that when you tap that button on your phone or tablet, your whole-home audio system will respond and sound better through professionally installed hard-wired speakers. In the end, it's a combination of good design and installation that makes your whole-house audio one of the best parts of being home. We specialize in designing whole-home audio systems that sound great and are easy to use for the entire family.
LISTEN TO OLD VINYL IN NEW WAYS
Finally, break out that old vinyl collection and enjoy the memories and rich sound in any and every room of your home. Once your favorite album is playing you can control the volume and what rooms you want to hear it in all from the convenience of the app on your mobile device. Connected with your existing Wifi, you can control your whole home audio system wherever you have Wifi signal. If your existing Wifi leaves something to be desired, the professionals at Infinity Home Technologies can help make it blazing fast and totally secure.

---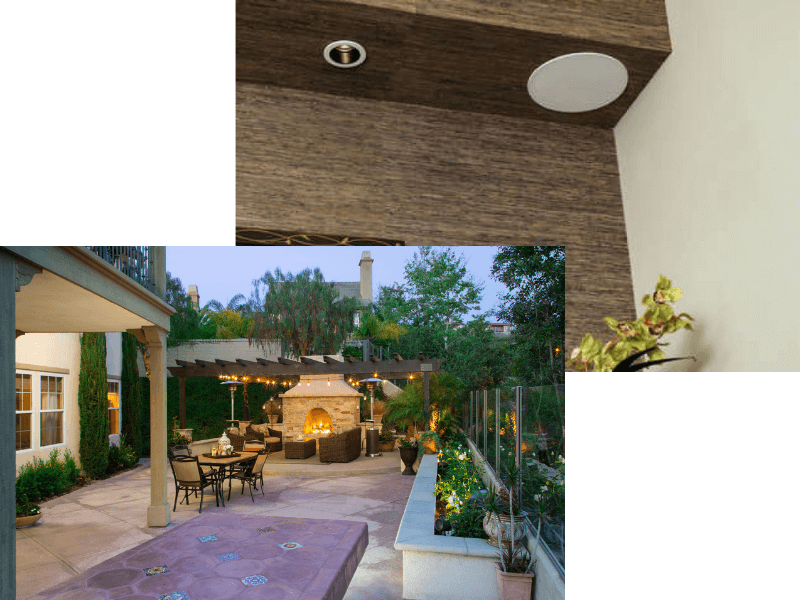 ---
The Power You Want
Where

You Want it
With 125 watts per channel, a SONOS AMP has more than double the power of its predecessor. We can easily power a pair of bookshelf speakers in your office, in-ceiling speakers in the kitchen, wherever you want music, we'll make recommendations on the speakers and the design to match your musical tastes and your lifestyle. Don't forget your outdoor space. We're Floridians, we love to the outdoors. The only thing that makes spending time with friends and family better is enjoying good music. Want to learn about your outdoor audio video solutions?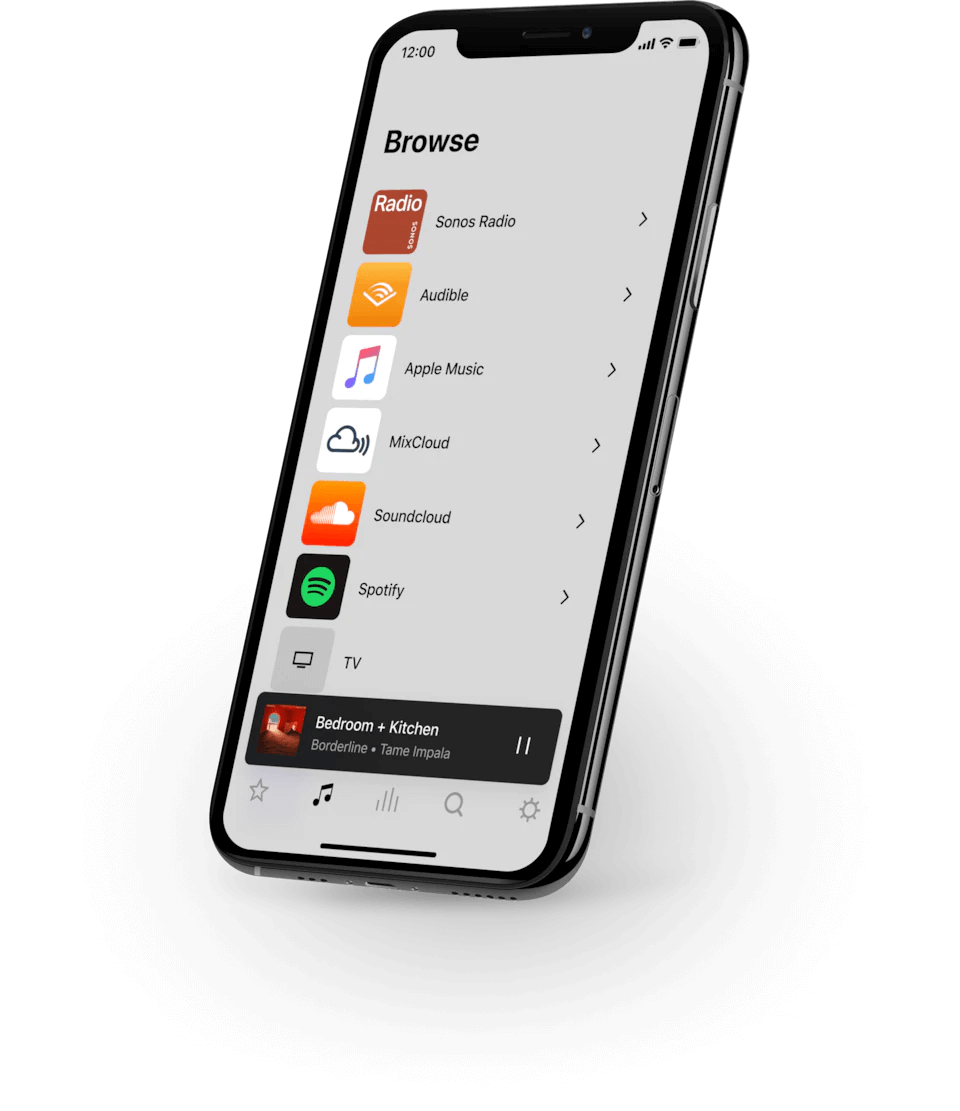 ---
CONTROL

IS IN THE PALM OF YOUR HANDS
The solutions we offer make it simple for you to search for content, control the sound, and personalize your listening experience. Browse music, radio, podcasts, and audiobooks and listen your way, in any room of your home. What's more, with a whole-house audio system you can group your listening, so the entire home plays the same channel, or you can listen to your favorite music in the den, while the kids listen to their music in another room, all at the same time. The choice is yours.